Script Development Service
Being a Consulting & Editing is how I My aim is to help companies, clients, and partners develop their ideas. As a Consulting & Editing professional, my job is to develop and improve a script. Once it is ready, it is up to the producers, broadcasters or literary agents to move the project forward.

Over the years, I have served as a script consultant and developer on several productions. This includes the award-winning MISSION BACKUP EARTH and fantasy movie, WORLD OF LEEM.
To discuss all things possible GET IN TOUCH.

THE DEVIL FINDS WORK
Crime/Thriller
Book Author: Ian McKnight
Commission: Script Adaption from Book

OUTLINE: Having survived the Bradford terrorist attack, Bryoni Peters transfers to CID. Her first case is that of a young woman found dead from an overdose of cocaine. Further investigation opens Pandora's box that starts with Joy-riders and small-time drug dealers and moves through corruption, murder and arson. A house of cards stands before her, and with few people in his Division to trust, Peters sets out on a journey that she hopes will expose the leader of an International Drugs Operation.


The commission was to develop the first draft for the first read-through with a cast of selected actors, with a view to further development before pitching to Screen Yorkshire.

You can find the novel on GOODREADS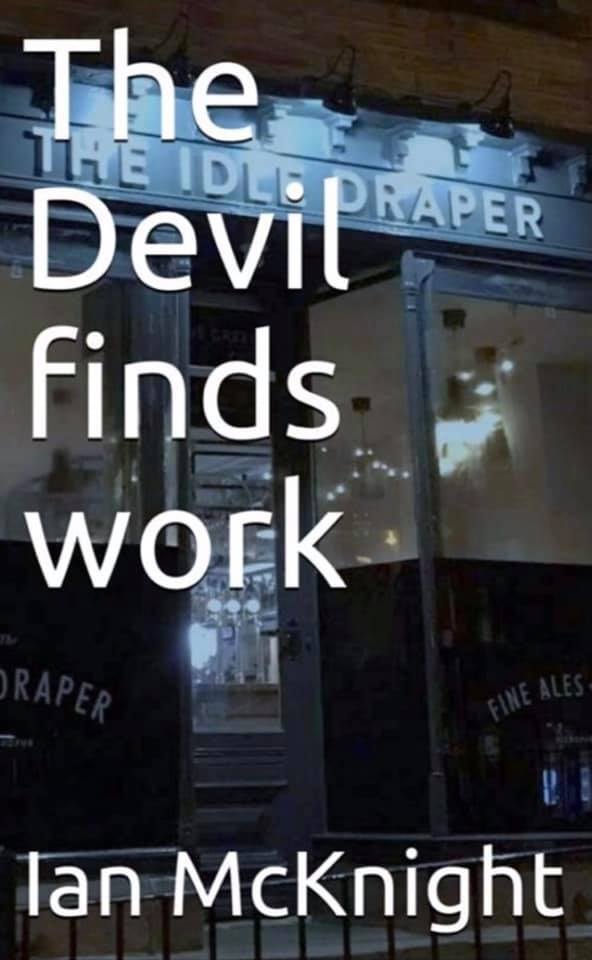 I'M NAKED, WHAT'S NOW
Travelogue/Coming of Age
Book Author: Franscisco Salgueiro
Script Writer: Zoé Henriques
Company; MOTIONZ
Commission: Script Editor/Script Consultant
OUTLINE: Over a twelve month period, Alex travels through seven continents with little money, experiencing life firsthand. She experiences happiness, terror, and everything in between. Life is like travelling. Some people live like passengers; others drive themselves forward. Which one are you? Are you courageous enough to follow your heart and intuition? Join Alex on a coming-of-age story for the digital generation. Alex's travels are reflected in this story, which was inspired by real events.

The initial commission's goal was to reduce the length of a lengthy first draft. Based on this, it was further developed, considering both the book author's and the original scriptwriter's desires and needs. This script is currently available for commissioning.
FINAL PICTURE
Apocalyptic Drama (German)
Director/Script Writer: Michael von Hohenberg
Company; White Lake City Productions
Commission: English Script Development and Pitch Proposal
OUTLINE: As the conflict in the Middle East escalates, America and Russia become involved. Tannenstadt, a small town in German, copes with the first salvos fired by the Russian Union. In an old cold war military bunker, Caroline, Frank, and Peter seek refuge from the elements. Whilst they are isolated the townsfolk are fit for survival in the main nuclear bunker in the town. The major is faced with the unthinkable question of who he can save and who he must abandon due to limited space. As realization sets in the final question is, Can anyone survive?

FINAL PICTURE was produced and created by Michael Von Hohenberg in Germany. It was a critical success on the festival circuit. Along the way several US producers have shown interest in developing it into English.
MY BRIEF: I was asked to produce an English Pitch Proposal and first 10 pages of script.
FEEL FOR A DEAL – EIN HERZ FUR COMMERZ by CENTER BOYZ
Music Video (German)
Director/Script Writer: Toby Wulff
English Translation and Subtitling