Below you will find a selection of feature scripts that are currently available for purchase or option. If you wish to read one of the scripts, you will need to complete an NDA. There are several short scripts also available for development and can be optioned for free. For further information or a copy of the scripts please GET IN TOUCH.
BETWEEN THE WALLS
GENRE: Comedy/Horror Feature
LENGTH: 83 minutes
STYLE: Toolbox Murder (2004) meets Carry On Screaming (1966)
LOGLINE: You can check in… But you can't check out.
SYNOPSIS: The Park Hotel, Morecambe, England. An abandoned and historic building with a genuinely dark past is the basis of our story. Mystery has surrounded it for almost 200 years, and now it lies abandoned. A local businessman decides to breathe life into the building. He reopens it as an apartment block. But, questions must be asked when some of its new occupants disappear. The Park takes on a life of its own, and some disturbing discoveries are made. Trapped, the remaining tenants must fight for their lives.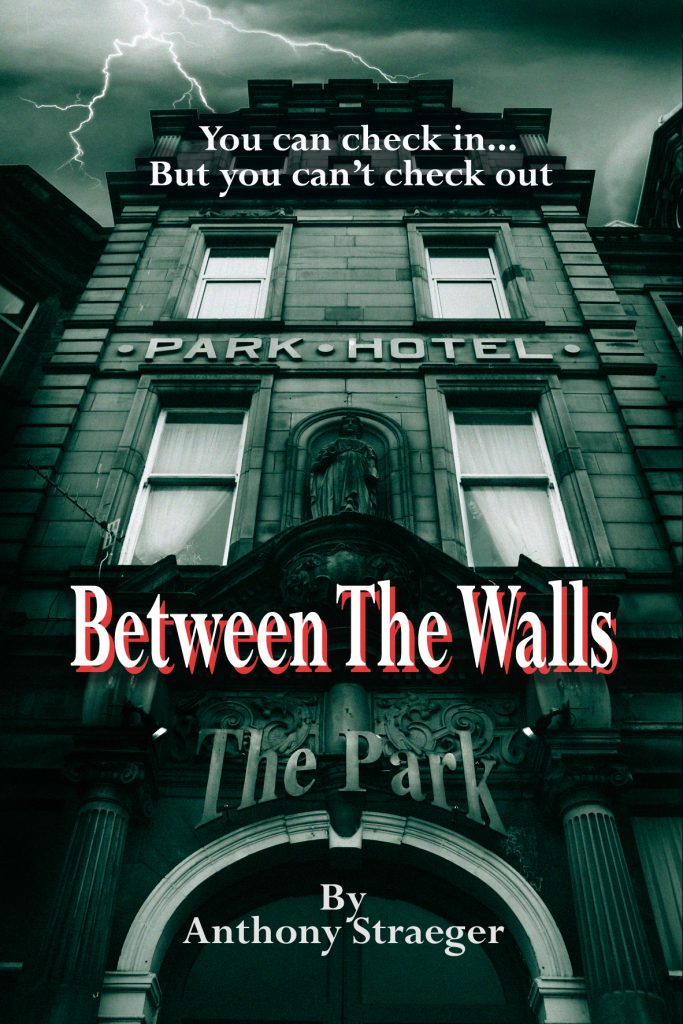 WINDSCREEN

(Windshield)
GENRE: Black Comedy/Crime Drama
STYLE: Shallow Graves (1994) meets Dead Man's Shoes (2004)
LOGLINE: It's the middle of the night and Charlene has just committed a hit-and-run… She might have gotten away with had her victim not come home with her!
SYNOPSIS: Jack, devastated by depression, is on a self-destructive path. Nurse Charlene's reckless night leads to a collision with Jack, and she panics, leaving him trapped in her car's wreckage. She assumes he's dead. Later, she discovers him alive in her garage. With a mistress, nosy neighbor, and betrayals in play, who will pay the ultimate price for their sins?
Also available through SCRIPT REVOLUTION
THE PHARMOTECH TRILOGY

Three feature film set to the backdrop of Political, Pharmacutical, Governmental corruption and the walking Dead!
Here are the three titles involved Part 1 & 2 scripts are available, Part 3 is in treatment form!
THE KAMENKA EXPERIMENT (1980s)
SURVIVING THE MAZE (Present Day)
BLUE GREEN YELLOW… DEAD! (In the Future)
PHARMOTECH – A place where morality doesn't exist, and profit is everything
THE KAMENKA EXPERIMENT (Part 1)

GENRE: Horror Feature – 90 minutes
STYLE: Das Experiment (2001) meets Hunger (2005)
LOGLINE: Who knows what doors are unlocked when you are trapped
without sleep?
SYNOPSIS: The US Special Operations Command seeks to enhance its forces with performance-enhancing drugs. PharmoTech leads the charge, developing Kamenka 194, a wonder drug meant to create superior soldiers. Five soldiers undergo a final test deep underground in a post-war nuclear bunker, confined for 21 days. The shocking truth of their confinement, if exposed, could rock the world.
CLICK FOR OVERVIEW DOCUMENT
Also available through SCRIPT REVOLUTION
SURVIVING THE MAZE (Part 2)

GENRE: Horror
STYLE: REC (2007)  meets My Little Eye (2002)
LOGLINE: 1 game show, 6 contestants, 24 hours to play and £250,000 to the winner… It's dead easy!
SYNOPSIS: SURVIVING THE MAZE is a high-stakes internet reality game show. Contestants face their fears and phobias in isolation and darkness for a chance to win £250,000. The twist? Survive 24 hours against the Pharmotech walking dead or perish. Only the wealthiest and sickest spectators can watch this covert snuff site. Six contestants, selected through what seems like a legitimate process, soon find themselves trapped in a nightmarish ordeal. With 24/7 surveillance and deadly threats, it's a fight for survival. As they succumb one by one, the game shifts from money to life itself. Who will emerge victorious?
SURVIVING THE MAZE is a sequel to THE KAMENKA EXPERIMENT and part of a trilogy concluding in BLUE, GREEN, YELLOW… DEAD!
THE DEVIL FINDS WORK
GENRE: Crime/Thriller
SCRIPT: Anthony Straeger
BOOK AUTHOR: Ian McKnight
Commission: Script Adaption from Book
OUTLINE: Having survived the Bradford terrorist attack, Bryony Peters transfers to CID. Her first case is that of a young woman found dead from an overdose of cocaine. Further investigation opens Pandora's box that starts with Joy-riders and small-time drug dealers and moves through corruption, murder and arson. A house of cards stands before her, and with few people in the Division to trust, Peters sets out on a journey that she hopes will expose the leader of an International Drugs Operation.
The commission was to develop the first draft for a first read-through with a cast of selected actors, the script is available along with an outline proposal.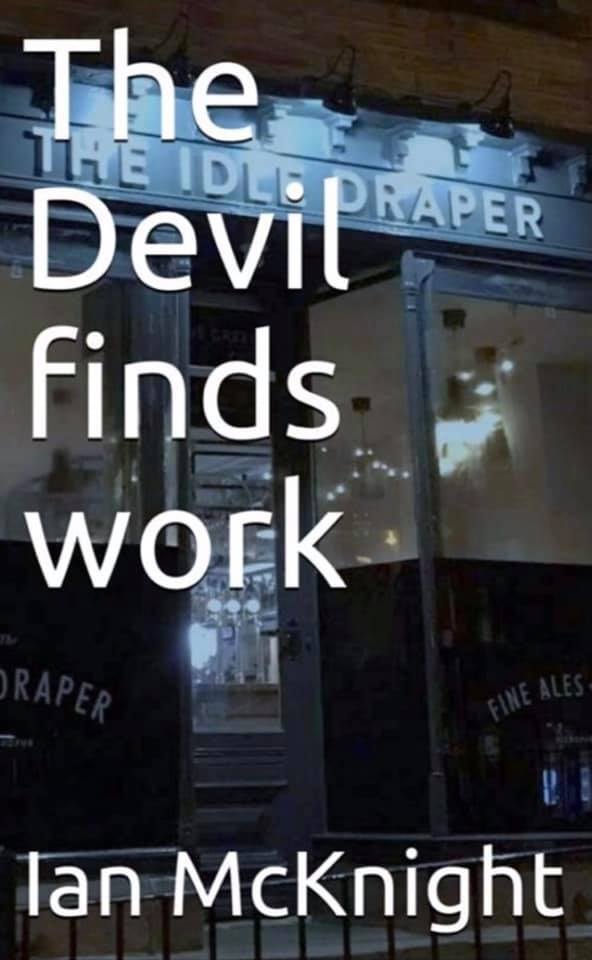 STAN
GENRE: Psychological Horror
STYLE: The Machinist (2004) meets Fight Club (1999)
LOGLINE: Take the life of a loser, a pinch of Schizophrenia, a Box Cutter Knife with a mind of its own, and you have a receipt for disaster… Psychologically – It's a bit of a carve up!
SYNOPSIS: STAN is one of life's great losers. He suffers from low self-esteem has fumbled his way through life. Karen, his long-term girlfriend, is feeling the strain of propping him up. Life seems to be conspiring against him. STAN gets a calling – But is it from within, or is it real? Stanley is a box cutter with a mission, and he calls STAN to a meeting in a DIY store. Once the connection is made, it seals the fate of both STAN and his victims. Wrestling with conscience and psychosis, he's driven down a road of murder, madness and mayhem.

THE WILHELM BUSCH STORY
GENRE: History/Arts/Animation/Education Documentary | 90 minutes
AVAILABLE: Proposal – Treatment – Top-sheet Budget
Written & Directed by Anthony Straeger
OUTLINE: One of Germany's most famous artists and poets remains unknown to the rest of the world. His legacy as the Godfather of the modern cartoon and his outspoken nature makes him a compelling and original subject for a landmark English language documentary.
Wilhelm Busch is one of Germany best known and most loved artists and poets

His most famous work Max and Moritz (1837) (sold 430,000 copies over 56 editions by 2008)

By 1997 Max and Moritz had been translated into 281 Languages and Dialects
There has never been an English Language documentary about this man and his phenomenal body of work. The objective is to create the first documentary on his life and works, and secondly to create a new animation of Max and Moritz (his most famous Bilderposse) using the original artwork.
Writing short scripts is a joy. The aim is to tell a complete short, but sometimes it ends up being a potential scene for something bigger.
Below is a selection of short films and some basic information. All scripts are available for freeand for collaboration.

GET IN TOUCH with me if you want any information on the below scripts – Don't forget to state the title.
BAD BUNNY
GENRE: Surreal Comedy
LENGTH: 11 pages
CAST: 3
LOCATIONS: 1 interior
TAGLINE: Ben gets caught with his fingers in the cookie jar. And the boss doesn't like it.
DEAR MR. FILM FESTIVAL DIRECTOR,
GENRE: Dark Comedy
LENGTH: 5 pages
CAST: 2
LOCATIONS: 2
TAGLINE: In a world of films and fears, rejection takes on a terrifying form.
BETRAYAL
GENRE: Crime/ Drama
LENGTH: 7 pages
CAST: 3
LOCATION: 1 interior
TAGLINE: In the shadows of a forbidden affair, a man's double life unravels, setting off a chain of events that no one can escape.
DEAD WEIGHT
GENRE: Dark Comedy
LENGTH: 5 pages
CAST: 4
LOCATIONS: 1
TAGLINE: A mysterious trunk unites a psychopathic killer and thrill-seeking worker.
SAFE SPACE
GENRE: Sci-fi Drama
LENGTH: 3 pages
CAST: 1 main 2 extra
LOCATIONS: 1
TAGLINE: Escape reality, embrace the virtual utopia of Safe Space. Can Mary confront her fears and find the way back to reality?
CONVERSATION WITH GOD
GENRE: Comedy
LENGTH: 4 pages
CAST: 1 + Voice Over
LOCATIONS: 1
TAGLINE: On a quest for divine intervention, Thomas is led to a revelation.
BLOCK
GENRE: Comedy
LENGTH: 6 pages
CAST: 1 + Voice Over
LOCATIONS: 1
TAGLINE: Procrastination meets publication in a journey of self-discovery.
RETRIBUTION
GENRE: Sci-fi Thriller
LENGTH: 7 pages
CAST: 2
LOCATIONS: 1 + Greenscreen
TAGLINE: In the near future, the masses are seduced by the promise of freedom and release through Retribution.
THE MOLE
GENRE: Thriller/Espionage.
LENGTH: 5 pages
CAST: 2
LOCATION: 1
TAGLINE: Betrayal, secrets, and deception – the game of spies just got deadlier.
RESPONSE IN KIND
GENRE: Psychological Thriller
LENGTH: 4 pages
CAST: 2
LOCATION: 1
TAGLINE: Shackled and silenced for so long, Kate unveils her inner darkness, as she defies her abusive past.
GOODBYE OLD FRIEND
GENRE: Drama
LENGTH: 3 pages
CAST: 1 + 2 Support
LOCATION: 1
TAGLINE: 1. In a dim hospital room, an old man reflects on the passage of time and the shifting roles of life as he bids farewell to an old friend.
TOILETS & TARGETS
GENRE: Comedy
LENGTH: 5 pages
CAST: 2
LOCATION: 1
TAGLINE: A public restroom sees an ageing janitor befriend a hitman, leading to an unexpected bond that challenges their choices in life and death.