Below you will find a selection of feature scripts currently available for purchase or option. Click on the 
OVERVIEW DOCUMENT
 for more details. All scripts can be read after the completion of an NDA. I've several short scripts also available. For further information or a copy of the scripts please 
GET IN TOUCH
. 
TITLE: BETWEEN THE WALLS
GENRE: Comedy/Horror Feature
LENGTH: 83 minutes
STYLE: Toolbox Murder (2004) meets Carry On Screaming (1966)
LOGLINE: You can check in… But you can't check out!
SYNOPSIS: The Park, Morecambe, England. An abandoned and historic building with a truly dark past is the basis of our story. Mystery has surrounded the building for nearly 200 years, and after being abandoned for many years history, a local wealthy businessman takes it upon himself to breathe new life into it. It is reopened as an apartment block, but when its new occupants start to disappear, questions are asked about the legend of Edmund Parks, the original creator. When some disturbing discoveries are made, the fight to escape the building and Parks becomes increasingly sinister and desperate.
 
CLICK FOR OVERVIEW DOCUMENT
TITLE: THE KAMENKA EXPERIMENT
GENRE: Horror Feature – 90 minutes
STYLE: Das Experiment (2001) meets Hunger (2005)
LOGLINE: Who knows what doors are unlocked when you're trapped without sleep.
SYNOPSIS: The Defence News USA stated that US Special Operations Command has been developing performance-enhancing drugs to push the abilities and endurance of its forces beyond current limitations. PharmoTech International has been at the cutting edge of developing enhancement drugs for the military for decades. Having developed a new wonder drug; 'Kamenka 194' they are ready for the final test to create a better, strong, faster and aggressive soldier. Deep underground in a post-war nuclear bunker somewhere in the North Yorkshire Moors, five soldiers are selected to take part in the experiment. Locked away in a chamber for  21 days all they have to do is survive their time inside. What happens to them psychologically and physically during confinement will shock the world if it ever gets out.
TITLE: WINDSCREEN (Windshield)
GENRE: Black Comedy/Crime Drama
STYLE: Shallow Graves (1994) meets Dead Man's Shoes (2004)
LOGLINE: It's the middle of the night and Charlene has just committed a hit-and-run… She might have gotten away with had her victim not come home with her!
SYNOPSIS: Jack has lost everything through extreme depression, and now he's on a slow journey to drink himself to death. On a late Friday night, Nurse Charlene drives home across the moors drunk and high on drugs. Losing concentration she fails to see Jack walk into the road and smashes into him. He crashes through her WINDSCREEN and becomes stuck. Terrified of being found out, Unable to pull him out and believing him to be dead… Charlene drives home, only to find to her horror that he is still very much alive and living in her garage. Added into the mix is a mistress, a nosy neighbour, an errant boyfriend and betrayal. The question is: Who will pay the ultimate price?
THE DEVIL FINDS WORK – Crime/Thriller
Script: Anthony Straeger
Book Author: Ian McKnight
Commission: Script Adaption from Book

OUTLINE: Having survived the Bradford terrorist attack, Bryony Peters transfers to CID. Her first case is that of a young woman found dead from an overdose of cocaine. Further investigation opens Pandora's box that starts with Joy-riders and small-time drug dealers and moves through corruption, murder and arson. A house of cards stands before her, and with few people in the Division to trust, Peters sets out on a journey that she hopes will expose the leader of an International Drugs Operation.

The commission was to develop the first draft for a first read-through with a cast of selected actors, the script is available along with an outline proposal.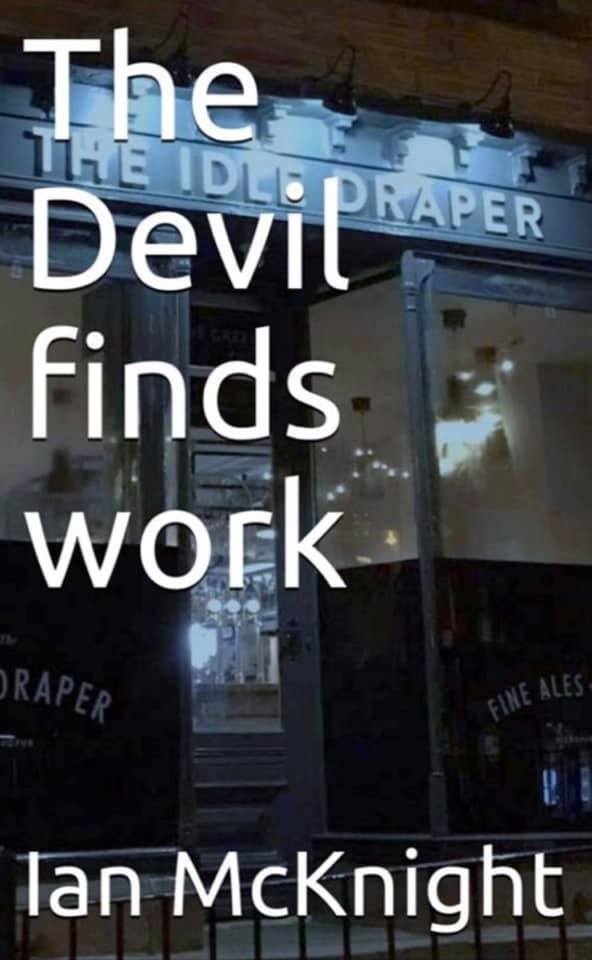 TITLE: STAN
GENRE: Psychological Horror
STYLE: The Machinist (2004) meets Fight Club (1999)
LOGLINE: Take the life of a loser, a pinch of Schizophrenia, a Box Cutter Knife with a mind of its own, and you have a receipt for disaster… Psychologically – It's a bit of a carve up!
SYNOPSIS: STAN is one of life's great losers, and suffering from low self-esteem has fumbled his way through life. Karen, his long term girlfriend, is feeling the strain of propping him up. Life seems to be conspiring against him. STAN gets a calling… But is it from within… or is it real? Stanley is a box cutter with a mission, and he calls STAN to a meeting in a DIY store. Once the connection is made, it seals the fate of both STAN and his victims. Wrestling with conscience and psychosis, he's driven down a road of murder, madness and mayhem.

TITLE: SURVIVING THE MAZE
GENRE: Horror
STYLE: REC (2007)  meets My Little Eye (2002)
LOGLINE: 1 game show, 6 contestants, 24 hours to play and £250,000 to the winner… It's dead easy!
SYNOPSIS: SURVIVING THE MAZE is an Internet reality Game Show aimed at testing your fears and phobias in isolation, darkness and set in a place where contestants can compete to win £250,000. The catch is simple… Survive 24 hours against the Pharmotech walking dead. Pitched to some of the wealthiest and sickest people on the planet… This is nothing more than a highly covert snuff site. The six contestants who have gone through what appears to be a legitimate casting process know nothing of the possible consequences. What seems like a good idea and fun to begin with turns into a horrible nightmare as they find themselves on 24-hour surveillance. It's game on! Who will survive, who will win the cash prize? As they die one by one, the game is on but not for money… But for survival.
SURVIVING THE MAZE is a sequel to THE KAMENKA EXPERIMENT and part of a trilogy concluding in BLUE, GREEN, YELLOW… DEAD!.
TITLE: THE WILHELM BUSCH STORY
GENRE: History/Arts/Animation/Education Documentary | 90 minutes
AVAILABLE: Proposal – Treatment – Top-sheet Budget
Written & Directed by Anthony Straeger
OUTLINE: One of Germany's most famous artists and poets remains unknown to the rest of the world. His legacy as the Godfather of the modern cartoon and his outspoken nature makes him a compelling and original subject for a landmark English language documentary.
Wilhelm Busch is one of Germany best known and most loved artists and poets

His most famous work Max and Moritz (1837) (sold 430,000 copies over 56 editions by 2008)

By 1997 Max and Moritz had been translated into 281 Languages and Dialects
There has never been an English Language documentary about this man and his phenomenal body of work. The objective is to create the first documentary on his life and works, and secondly to create a new animation of Max and Moritz (his most famous Bilderposse) using the original artwork.
PARTNERS: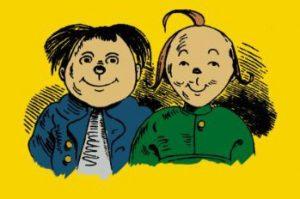 ArtBox (Lithuania) Animators
tonbüro GmbH (Berlin) Sound
Wilhelm Busch Museum (Germany)
GENRE: Sci-fi Thriller Short
LENGTH: 8 minutes – Shooting Summer 2021
SYNOPSIS:
In 2 0 4 5 lockdown has been enforced on a worldwide scale for 25 years. Mental health is the worlds the No: 1 killer and civil unrest has resulted in the introduction of the New World Order People Pacifier…RETRIBUTION
GENRE: Comedy Short
LENGTH: 12 minutes

SYNOPSIS: Benny's a Bad Bunny who sells drugs to children. But that's not why he's in trouble. Vinnie the Viper is his boss and as mean and ugly as it gets! Maria the Minx is Vinnie's wife. And Benny has made the cardinal mistake… The question is… will he survive his ordeal.