The Realistic Project is based on research regarding complaints made against films and TV companies. Despite the quality of today's editing, grading and sound equipment, over the last decade, complaints have increased. The main culprits that have been cited include NetFlix, Amazon, BBC, Stan and many others. These complaints are often about the same four things.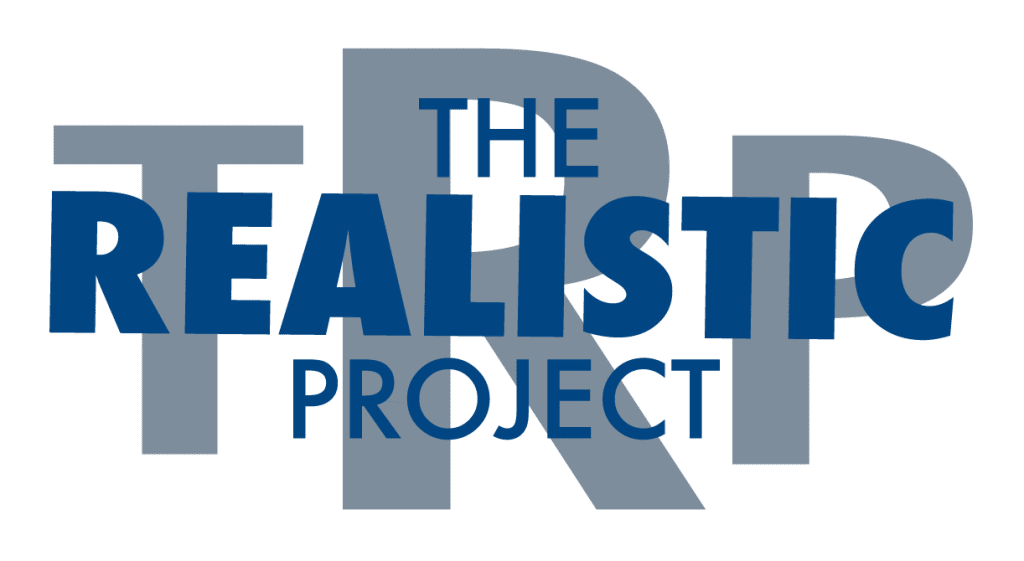 1 – Mumbling and Growling Actors
The number one complaint. But in reply, the TV & Film Producers say it is deliberate to make scenes more realistic. Many TV viewers state they are forced to resort to using subtitles. Directors are persuading actors to downplay their delivery and almost throw their lines away, thinking it is more realistic. Personally, I blame Bruce Willis!
2 – Loud Music & Soundscape
Many people believe that the music is not only loud at crucial moments but is often composed in such a form as to not add anything to the emotions of the scene. It is hardly surprising that more native speakers watch with the subtitles on. TV systems are not designed for surround sound. The absence or incorrect integration of a central sound bar can make the dialogue difficult to hear, as can listening to it without the system mix that was part of the design. This is still an excuse because if you check the Db meter, the dialogue is always lower than the music or soundscape.
3 – Dark Grading
For many viewers, television & films are often too dark. This is not in the subject matter but in the cinematography and editing. The producers believe this makes the movie or TV series look more expensive. But, even with costly TV sets, some viewers can't make out the action of their favourite shows, let alone those who try watching programs on smaller screens.
Plus
With budget cuts over the past 20 years, TV companies have had to take scripts and lengthen them to secure air time. The element of taking a story and adding pointless and confusing subplots to increase the length of a one-hour and prolonging it to six one-hour slots is commonplace. Include handheld & shaky camera shots for spine-tingling immersion, and you have a recipe for driving your average Joe Bloggs viewer crazy. The result is that several of these companies have seen their stocks fall in recent years.
The Second Instalment is entitled THE SHAKYCAM ZONE
The SHAKYCAM ZONE, our next short film, immerses you in the unique world of handheld camera motion. Once criticized as a sign of poor directorial craftsmanship, unsteady camera work has become a tool for some to elevate their (so called) artistic credibility. Join us as we navigate this intriguing shift in filmmaking, where hacks once condemned now seek praise for their pursuit of realism. CLICK HERE TO FIND OUT MORE.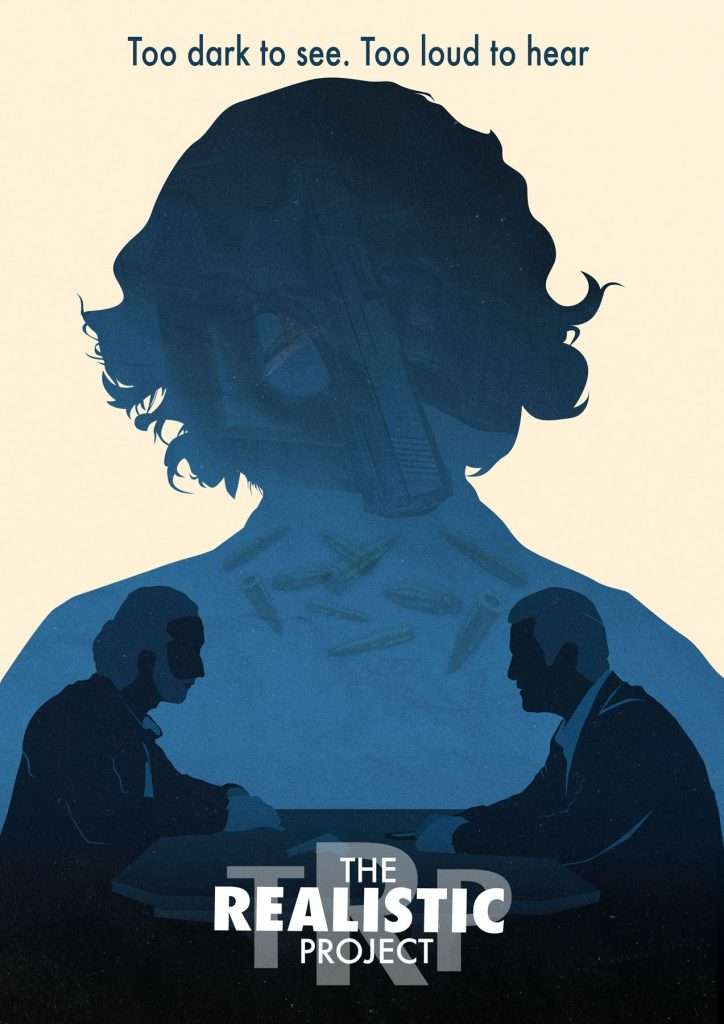 The Realistic Project is based on a series that was never completed.

The film contains two parts:
Part-1: RAV is a consummate theatrical actor working on a new TV series. The director's mission is to give the audience what he believes they need – Realism. Not only does he have to deal with his mumbling scene partner TOM – But the subtitles, dubbing, and grading too. With everything going against what he knows and believes, the end can only result in tears.
Production date – 11th October 2022.
Part-2: This is the never before seen lost, now-found footage from The Making of… The Realistic Project. It is the only remaining recording of interviews with the two lead actors, RAV & TOM.
Production date – 18th September 2022.
Notes from the Writer/Producer
My aim is to create a humorous but pointed take on the complaints of so many film and TV viewers. For many, it has become unbearable. Netflix and others have seen many series losing viewers at an alarming rate. We've already seen Netflix picot away from its liberal agenda. FOX NEWS. Viewers are often told what reality is! – Regardless of whether that reality is true or not. 
Big production companies and filmmakers preach their political standpoint to the viewers and provide them with their version of the moral high ground. They tell them how they should react, live and feel.
In the beginning, I wrote three scripts, all aimed at highlighting the shortcomings of what the viewing public has reacted against. My aim is to keep the cast and crew to a minimum. For me, the highlight of producing them will be to see if the audience at festivals GET IT! The prime motivation is fun. Fun in the craft, and fun, in the learning.
IF YOU WISH TO KNOW MORE: GET IN TOUCH.
Part 1 – The Finger points

CAST
Rav – O'neil Sharma
Tom – Anthony Straeger
The Director – Joshua van't Hoff
Assistant Director – Viktoria Ngotsé
Ukrainian Dubb – Oleg Karpenko
German Dubb – David Brand
Italian Dubb – Sara Crusi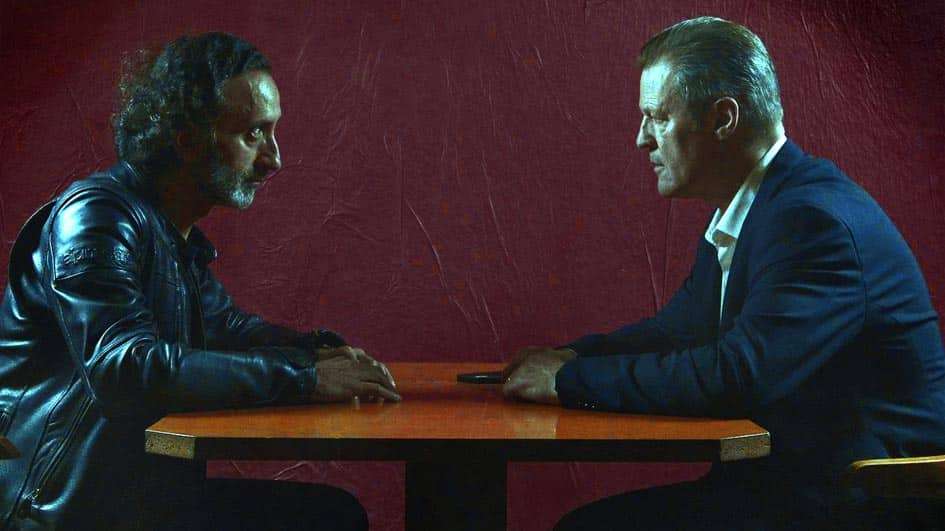 LOCATION
Die DRITTE OHR is a cool Kneipe in Friedrichshain that has been run by Tom Mueller since 1992. IT fought against the smoking laws and upholds the traditions of what Berlin is about.
Matternstrasse 14
10249 Berlin
CREW
Writer & Producer – Anthony Straeger
Director – Alex Pfander
Assistant Director – Tor Neilsen
Director of Photography – Philippe Rives
Sound – Marco Puerto
VO Sound – Reinier van der Veer
Music – Mirko Rizzello
Stills – Philippe Rive
It's hard to enjoy a film or TV series when squinting at a dark screen. Releases that have received criticism include Euphoria, Batman and The Handmaid's Tale, and many more – And, don't blame it on your 2K or 4K Samsung TV – Blame it on an artistic decision of the filmmakers to present you with reality. And what was it the actor just said? The Realistic Projects explores the problems facing the viewing public today.
Part 2 – The lost saved, now found footage of the 'Making Of…'

CAST
Rav – O'neil Sharma
Tom – Anthony Straeger
CREW
Tech – Anthony Straeger
Music – Mirko Rizzello